STYLE CRUSH: TAYLOR SWIFT
Two time winner of Billboard woman of the year 13/14 and named the most powerful woman in U.K media by Media Guardian, Taylor Swift show no signs of stopping. Taking the world by storm, her music is a constant hit; most recently her album '1989' debuted with one million sales and at the time of writing has spent its fifth week at No.1 on Billboard 200. Such immense fame brings media scrutiny, with everyone having their own two cents on Taylor Swift; most notably her love life is splashed across media headlines. Nevertheless, she is the girl of the moment, emerging not only as a popular musician but as a true style icon. At 5 foot 11, Taylor Swift stands taller than average, however unlike the rest, she's not one to shy away, always seen in a pair of heels, emphasising her physique and long legs. Her look is not complete however without her signature red lip of course.
From glamorous and sexy on the red carpet to glam and girly she nails it every single time.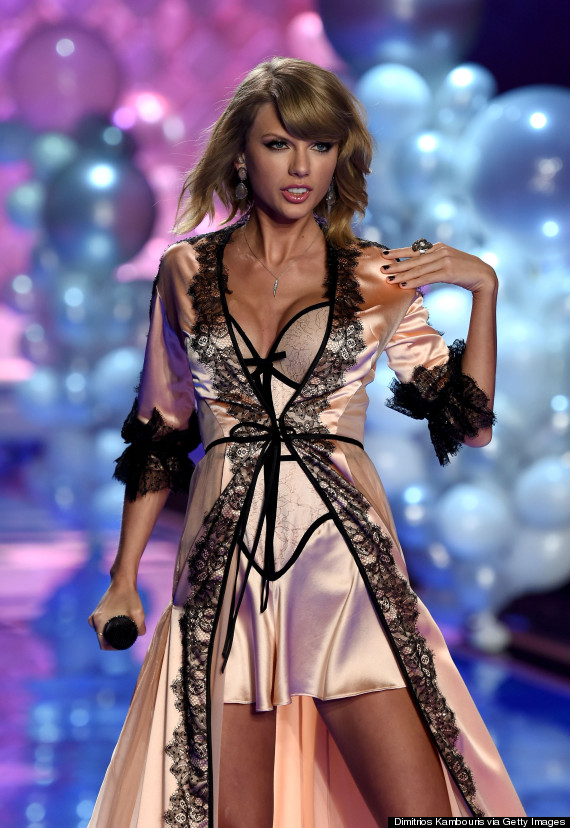 Her recent performance at Victoria Secret's catwalk display in London cause a media frenzy! Looking no less sexier than the Victoria Angels, Taylor Swift wows the audience in this sexy number.
Polished and put together, her street style is always on point.
To achieve a similar look why not shop some of our jewellery at Anna Lou of London? We've put together a list of similar products that Taylor has been spotted wearing. Hopefully this will be helpful.
 Love Always Necklace available at £75.00
Forget Me Knot Stud Earrings available at £38.00
Rose Gold Initial Heart Ring available at £40.00
By Hyejin Kwon